Defrost heating cable door heater defrost heater
Silicone Rubber Drain Pipe Defrosting Heater Wire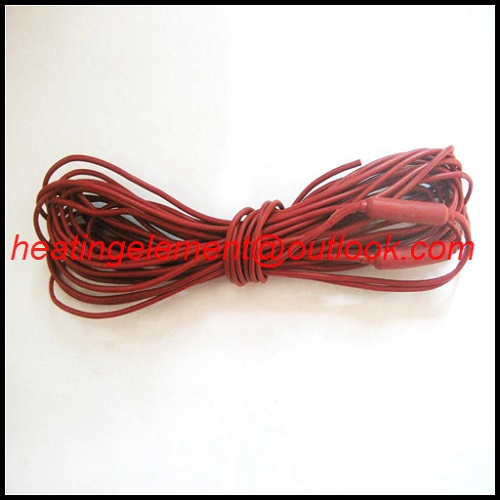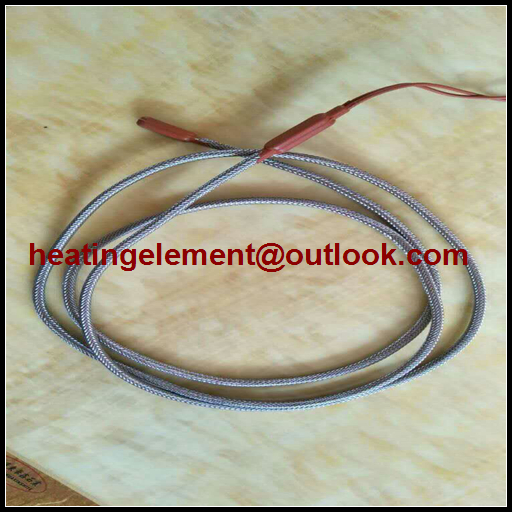 Application Field for Silicon Rubber Drain Pipe Heaters
After the air cooler operates for some time, its blade will freeze, at the time, the antifreezing heating wire can be used for defrosting to let molten water discharge out of the refrigerator through the drain pipe.
As the front end of the drain pipe is installed in the refrigerator, defrosted water is frozen under 0°C to block the drain pipe, and heating wire is needed to install to ensure that defrosted water doesn't freeze in the drain pipe. The heating wire is installed in the drain pipe to defrost and heat the pipe at the same time to let water exhaust smoothly.
Characteristics for Silicon Rubber Drain Pipe Heaters
Complete water-proof design

Double-layer insulator

Mould pressing knot, flexibility

Silicon rubber insulator applicable scope: -60°C to +200°C
Technical Parameters of defrost drain pipe heater
Heating Body

NiCr or Cu-Ni Alloy

Length/M

40W/M

50W/M

Tail End of Heating Body

Seal Tail End of Colloidal Silica

1

40W

50W

Maximum Surface Temperature

200°C

1.3

52W

65W

Minimum Surface Temperature

-60°C

1.5

60

W

75W

Immergence Withstand Voltage

AC2500V V/min

2.0

80W

100W

Voltage

110-230v

3.0

120W

150W

Power

±5%

4.0

160W

200W

Shape

Average7*5mm

5.0

200W

250W

Insulation Resistance

≥200MN

6.0

240W

300W


Remark
Generally, 50W/M drain pipe heating tape is rather common. When used for plastic drain pipe, the company recommends water pipe heating belt with output power of 40W/M.
Picture of Drain Pipe Heating Belt